Story is a sharp knife.
Story is a spirit being.*
Storytelling is how we survive.*

The universe is made of stories, not of atoms.**
In the world of myth and magic there once lived a woman with an ear for the wind. She lived in a moon blessed house somewhere between the seasons. She was quite young, and so very old. Lean in, child at the edge of the world, for her story has something to say to you.
We are made of stories, every aspect of our lives a tale. Yet we have forgotten how to connect with the mirror of healing inherent in myth, and so the difficult stories in our lives--rites of passage, death transitions, massive transformations like illness, divorce or childbirth--are born into the world devoid of mythic meaning.
In this class we will restore our relationship with the greater ongoing stories, find sacred tales from our lineage that support and nourish our current transformations--or celebrate and integrate an old rite of passage that left a hole in our soul. We will find our place in the world of myth and magic, curl at the hearth of the ancient grandmothers, and listen as they sing to us our new names.

When did you stop believing your life was a story worth telling?
When did the magic leak out of your daily experience?
Where have you lost your will, or voice, your song or power?

Where are you at in the myth cycle of your journey?
What are your death transitions teaching you?
What rites of passage are you missing?
What is your deepest longing?
What would you do if you weren't afraid?
Over four weeks we will track our stories, engaging with them through practice and research, exploring their context within our psyches, and beginning to see them as a living fabric, part of the greater communities we occupy.
When I became deeply ill, finding a story is what sustained me. Imbuing my own experience with the elements of story helped me transform my experience of chronic illness and dís-ability into a rite of passage process, so that with each underworld descent I could emerge stronger, less scared, visibly transformed.
This is not a "class" taught from a place of expertise, but a space of exploration and resource sharing together with a love of myth and a willingness to listen.
This class and the 13 Day Mythic Ritual Practice (included) have a suggested donation of $150. This donation supports the work of Myth as Ritual and the Wild Soul School.
If you wish to join the community in supporting the creative effort and energy of the class, you can become a patron of this work on Patreon and joining the greater Wild Soul School story:
Patreon Community:https://www.patreon.com/laraveledavesta
Patrons at the Coven Invisible level ($30 a month) and up receive as part of their community membership unlimited access to ALL Wild Soul School classes, both self-study and live along with other rewards.
If you have financial limitations that prevent a monetary contribution, please contact me at [email protected] to arrange a non-monetary trade as reciprocity.
Whatever you choose, please know your contribution helps me to work sustainably with the cycles of my disability, supporting embodied difference.
Also, because of my disability, class times and dates sometimes need to be revised, extended or rescheduled. This necessary flexibility makes my work possible. Because of this I cannot offer refunds. Your donation is a gift, the classes are a gift, and by this exchange we agree to reciprocity without expectation. All gifts help support me in creating and reweaving new visions for living, including one where I can continue to offer this work while living in alignment with my body's disability and healing.
With love--Lara
*Martin Shaw

**Muriel Rukeyser

Your Instructor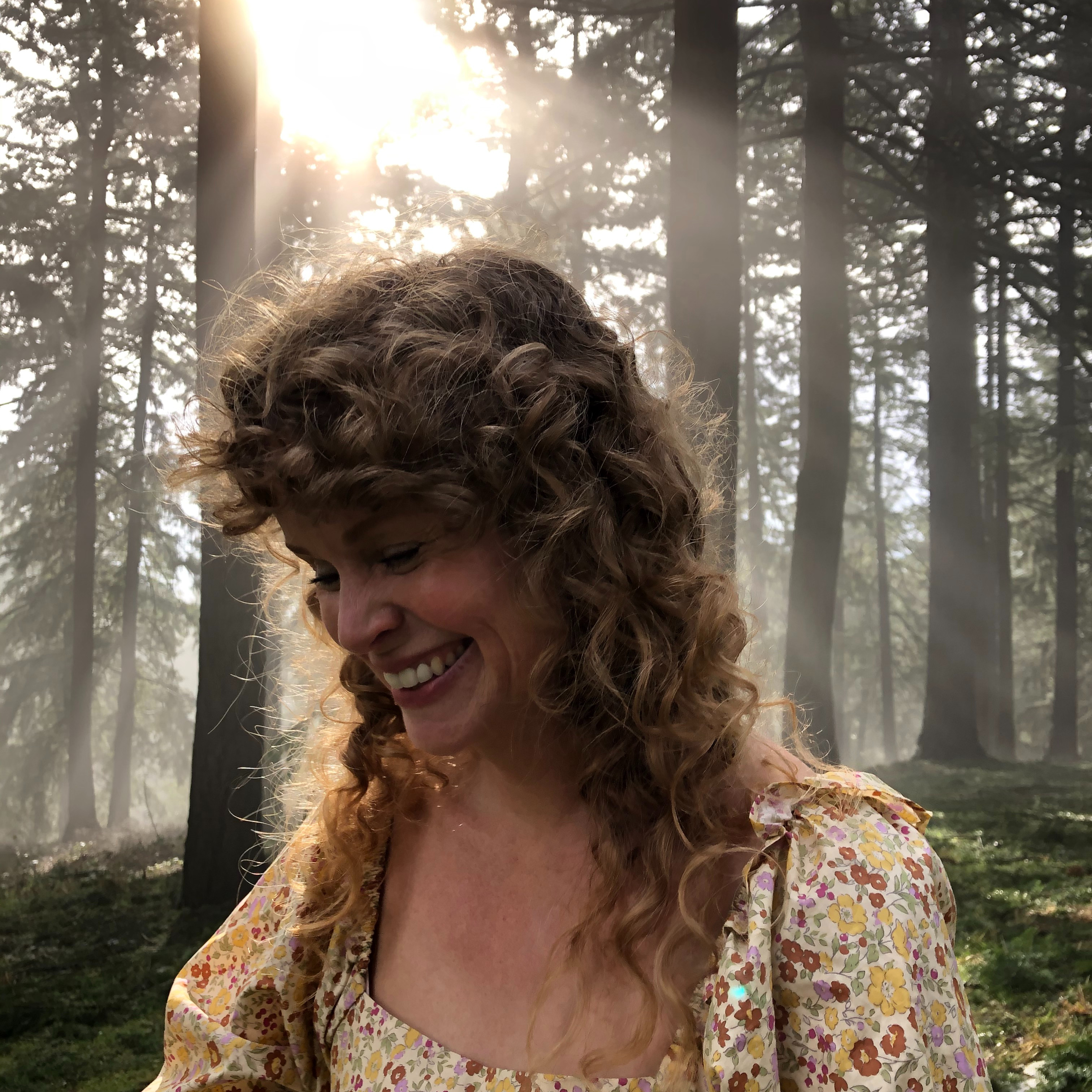 I'm a storyteller, artist and educator transforming a path of dís-ability into initiation, healing and community. My research interests include folk spirituality, ancestral lifeways, mythology, ritual and the sacred creative. I am the author of The Moon Divas Guidebook: Spirited Self-Care for Women in Transition, The Moon Divas Oracle Book and Card Deck, and of the forthcoming Wild Soul Runes book (Red Wheel/Weiser). The Wild Soul School was founded in 2014 as a supplementary space to live courses. I was a university professor of English and Writing, creating programs in Civic Engagement and Community Storytelling before I became severely ill in 2016. Chronic illness has been a transforming rite of passage, and in that time the school also transformed to hold a creative sharing, a mythic journey. This year we are deepening that growth, with new offerings and expanded opportunities for students to become teachers, too. For more information visit laravesta.co, or become a patron of this work. Patrons at the Coven Invisible level receive immediate access to ALL online Wild Soul School classes at no additional charge, plus priority registration and discounts for all Wild Soul School live intensives: https://www.patreon.com/laraveledavesta
Frequently Asked Questions
When does the course start and finish?
Course access begins on enrollment and lasts for one year after or when a new section of the course is offered, whichever comes first.
How long do I have access to the course?
Course materials are accessible for one calendar year after enrollment, or until a new section of the course is offered, whichever comes first. Patreon patrons at the Coven Invisible level and up have access to archived course materials in the private Coven Invisible classroom. Patronage information is available in the course description.
Do you offer refunds?
All Wild Soul School courses are offered by donation, with multiple options for payment, including non-monetary options and community patronage. All donations support me in working with my disability, which sometimes means my classes are not able to be taught or administrated to typical able-bodied expectations. Because of this unique funding structure and my unique body, I do not offer refunds. Please consider your desire to support and accommodate difference before you purchase a class.
Can I share the materials from this course with others?
All of the information in this course is protected by copyright and may only be accessed by enrolled students. Please feel free to encourage your friends and family to join you in the journey by enrolling, because downloadable workbook pages, course briefs, videos, meditations and recorded classes are private and sharing course content is a violation of copyright law. I appreciate your integrity in honoring this.