Welcome to the Feast of the Dísir, a devotional practice for rooting and remembering the ancestral feminine in our lives and lineages.
The Dísir are the spirits of ancestral grandmothers as named by ancient text sources in the Germanic tradition, including the Merseburg Charms. Believed to include the Norns--the triple giantesses who carve fate on the world tree at birth--the Dísir are helpers and healers of a lineage, supportive of children and birthing folk, nourishing in the repair of wyrd or fate and the debts owed to the past in the present. While this practice names and explores the Dísir, ancestral traditions often call on the mothers or fates for assistance, and in this devotional journey all ancestors may be honored and celebrated.
In this practice we will learn/return to:
The power of daily ritual.
Creating sacred devotional space.
Learning ancestral songs, foods and earth-based traditions for honoring the seasons.
Rooting in to the potency of our purpose and path.
Exploring current manifestations of the witch wound and avenues for healing.
Restoring land-based connection with the place where we live.
This practice originally ran live over the course of two weeks with have two live meetings, opportunities to share ceremony and support each other. In this asynchronous version of the practice you can access recordings of the live meetings, and are welcome to adapt the feast to whatever season feels most vital to you.
NEW: Winter 2021 Collective Practice for Deepening Connection
There is historical evidence that the Dísablót was held more than once per year, and sources point to both a spring and a fall community practice.
We will be traveling with the Feast together in asynchronous community for two weeks in November as part of the preparation for the Dark Goddess Project. This journey is free for patrons, who will also have a private community space for connection around the practice, or has a suggested donation of $25 per week for non-patrons.
There was also a suggestion from one of the course participants to extend this practice: one prompt per week versus one per day. I love this idea and will be exploring it in future Feasts.
As with all things mythic, the nonlinear nature of practice is part of the journey. Please feel free to adapt this work to whatever timeframe nourishes you.
Idis, Dísir, Fylgia, Haminga, Nornir: The Feminine Mystery

Dís (singular) has been translated to mean female relative, lady, sister and goddess. What we know about the Dísir is they represent a deeply woven presence through the historical and mythological documentation of the North. Along with other mystery figures and feminine representations like the Fylgia, Haminga and Nornir, the Dísir carried obvious importance for protecting a lineage and securing its fate.
Over the course of the practice we will deepen into our gnosis of the ancestral feminine, working with the existing research, folklore and language describing the Dísir, investigating their possible connection with Old European civilization and rites, and exploring folk practices that survived christianization, the witch hunts and attempts to wipe both paganism and the feminine from history.
Structure
This practice begins and ends with a lunar ceremony and gathering. Between is the structure of a daily devotional practice with the Dísir, including guidance, prompts, resources and explorations for the Dísir and many connected aspects of the feminine including symbols, terms, beings and crafts. The recommendation is to create a 10 minute devotional practice each day, opening to receive the unique wisdom of your Dísir through intention and attention, collaboration and collective inspiration.
If you are new to crafting a devotional ritual practice I have added some lectures from the Feast of the Three Sisters to begin this journey--while the references may be different, the concepts are the same.
A Few Notes
This practice is for anyone struggling to root into their purpose and path at this time, or who wishes to connect more deeply with the lost, unknown or fragmented aspects of their ancestry.
The feminine is not exclusive to cisgendered women. The feminine entities and aspects of ancestral cosmologies were vital to all people, and seen as qualities/beings embodied and essential in everyone.
The variations of this practice are based on my own relationships and experiences but are intended to be individualized and explored in your uniqueness. There is no room for binary exclusion in this work, and we leave space at the edges for threads of all we do not know. Your Dísir may look very different from mine, and that is ok. There is no wrong way, there is only the way.
I'm looking forward to gathering and sharing this practice with you.
By this and every effort may the balance be regained.
ALU
This Wild Soul School class is community supported. The class has a suggested donation of $50, or $25 per week. All donations support the work of The Feast of the Dísir and the Wild Soul School.
If you wish to join the community in supporting the creative effort and energy of the class, you can make a one-time donation via PayPal, Venmo or Fractured Atlas (links below) or making a recurring donation by becoming a patron of this work on Patreon and be a part of the greater Wild Soul School story. Patrons at the Coven Invisible level receive ALL self-study Wild Soul School courses as part of their patronage, along with substantial discounts on live classes and many other rewards. Click here to become a patron.
PayPal: [email protected]
Venmo: @LaraVesta
Fractured Atlas (tax deductible donations via my fiscal sponsor): https://fundraising.fracturedatlas.org/sacred-art-...
Patreon Community:https://www.patreon.com/laraveledavesta
Non-monetary donations and trades are also welcome! Please email me at [email protected] to chat about non-monetary contributions.
Whatever you choose, please know your contribution helps me to work sustainably with the cycles of my disability, supporting embodied difference.
Also, because of my disability, class times and dates sometimes need to be revised, extended or rescheduled. This necessary flexibility makes my work possible. Because of this I cannot offer refunds. Your donation is a gift, the classes are a gift, and by this exchange we agree to reciprocity without expectation. All gifts help support me in creating and reweaving new visions for living, including one where I can continue to offer this work while living in alignment with my body's disability and healing.
With love--
Lara
Your Instructor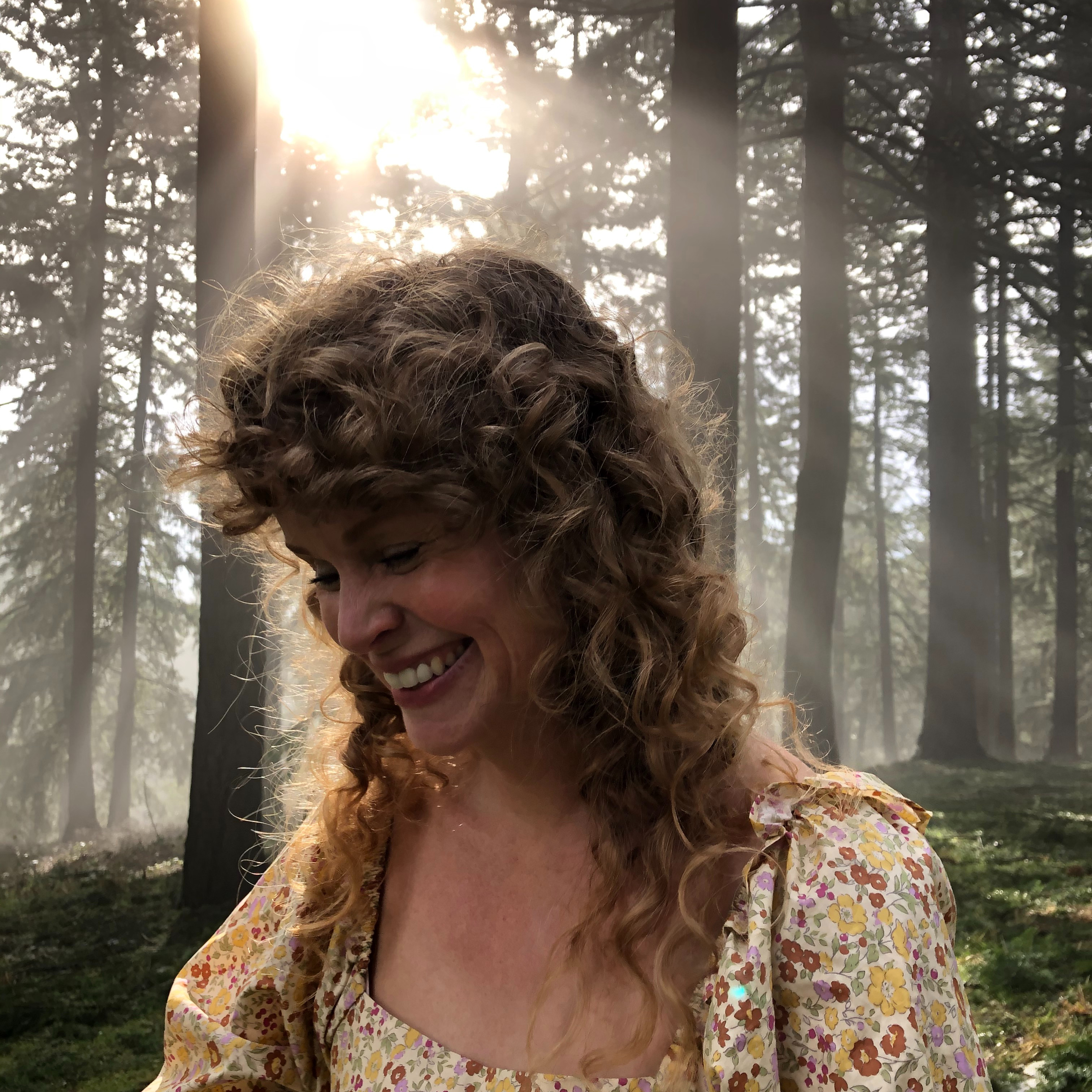 I'm a storyteller, artist and educator transforming a path of chronic illness into initiation, healing and community. My research interests include folk spirituality, illness as a rite of passage, mythology, ritual and the sacred creative. I am the author of The Moon Divas Guidebook: Spirited Self-Care for Women in Transition, The Moon Divas Oracle Book and Card Deck, and Wild Soul Runes: Reawakening the Ancestral Feminine. The Wild Soul School is a space for rooting and sharing the mythic journey, weaving new stories for our lives and work together. For more information visit laravesta.co, or become a patron and help support this work in community: https://www.patreon.com/laraveledavesta
Frequently Asked Questions
When does the course start and finish?
The Feast of the Dísir is a self-guided devotional practice for honoring the ancestral feminine. It takes place over thirteen weeks, so may be aligned with the solar holy days, or lunar myth cycles. Traditional times for venerating the Dísir were in the spring and the autumn. On occasion, a guided collective practice may be offered in condensed form.
How long do I have access to the course?
Courses are accessible for either one year after enrollment, or until a section of the class is taught again, whichever comes first. Community patrons at the Coven Invisible level and up have access to archived course materials indefinitely in the Coven Invisible classroom. Patronage information is available on the course information page.
Do you offer refunds?
All Wild Soul School courses are offered by donation, with multiple options for payment, including non-monetary options and community patronage. All donations support me in working with my disability, which sometimes means my classes are not able to be taught or administrated to typical able-bodied expectations. Because of this unique funding structure and my unique body, I do not offer refunds. Please consider your desire to support and accommodate difference before you purchase a class.
Can I share these materials with others?
All of the information in this course is protected by copyright and may only be accessed by enrolled students. Please feel free to encourage your friends and family to join you in the journey by enrolling, because downloadable workbook pages, course briefs, videos, meditations and recorded classes are private and sharing course content is a violation of copyright law. I appreciate your integrity in honoring this.