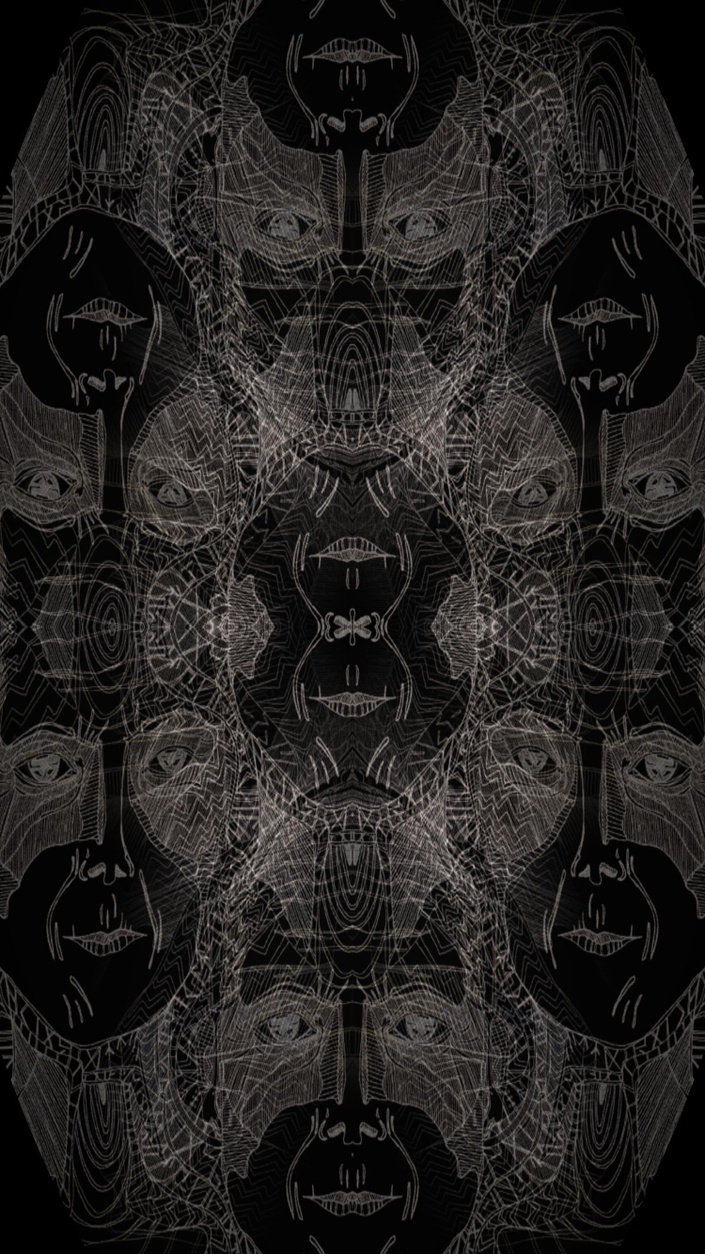 The Dark Goddess Project Coven Online
an online rite of passage journey community for Coven members
Enroll in Course
This class was offered in live and online formats from October 2021-February 2023. It may now be explored as a self-study course. Please note, all of the dates and times have yet to be edited in the transition from synchronous to asynchronous. For folks who want to engage in the project live I plan to offer it again in 2024.
The journey to the Dark Goddess is a natural part of any death transition--any difficult rite of passage that takes us out of our ordinary experiences and places us into a liminal cycle. Death transitions may be those transitions classically seen as negative--such as a serious illness or accident, death of a loved one, job loss or divorce--but even so-called positive transitions such as marriage or the birth of a child carry the weight of endings. Largely we navigate our challenging transitions in isolation, and the dominant cultural narrative is that we should "move on" or "get back to normal".
In studying myth, however, we come to understand that the purpose of challenging life transformations is not caught in the binary of positive and negative. It is a cycle of transformation that, when integrated, offers us strength, empowers our innate gifts and allows for our growth into a new phase of life. Some of these paths are shared, most are solitary, all are a potent part of our initiatory movement into our purpose in life.
The Dark Goddess project is a year long journey for integrating death transitions. Visioned as a thirteen moon cycle it will be delivered in formats meant to be engaged with offline, with the intention of building webs of support and sustained community with the Earth and each other.
This is a patron only project, with patrons at every level offered opportunities to engage depending on their readiness and availability. Click here to become a patron and join this project!
Seasonal Solar and Lunar Rhythms + Ancestral Ceremony
All patrons will have access to solar-lunar holy day celebrations, monthly stories and meditations for deepening ancestral relationships at the quarter and cross quarter days of the year, and opportunities for connection with ancestral foods, arts, crafts and skills. Everyone is invited to spend a year in dedicated rhythm with these sacred times.
Coven Circles and Self-Directed Travel
Coven Invisible members will receive downloads of the Dark Goddess curriculum, a monthly guide disseminated in quarters with all of the solar-lunar practices plus others for deepening their own intentional rite of passage process. The Coven will meet several times through the year to connect and share the path. Even as the work is independent we weave still together. The Coven work will conclude with an online rite of passage ceremony, honoring the completion of the Dark Goddess year and the integration of their rites of passage in celebration.
The Dark Goddess Community Cohort
Applications are open for the Dark Goddess Community Cohort Pilot, a collective of folks wishing to work through the intensive, collaborative Dark Goddess process in supported community. Interested students should have independent motivation, experience with community creation, be willing to access mental and physical supports for their process in their local communities, and an interest in developing or deepening spiritual sovereignty.
This project is ideal if you have been through a difficult life transition--such as illness, divorce, the death of a loved one, job loss--or are moving/have moved through menopause/into elderhood. This may be ongoing, some rites do not end, there is no expectation to get beyond or through in this work, rather to make space for the integration and empowerment such life changes can provide. You may be at any phase in your transition to participate in the Dark Goddess Project.
Our first quarter starts at Yule, the Solstice, in 2021.
Beginning at Yule, the Dark Goddess Community Cohort will receive quarterly packages in the mail with packets of guided curriculum for each moon, interactive workbook pages, tools, plant allies, art and craft inspiration and suggested ceremonial practices.
Participants will reply with monthly written letters as a record of their process, detailing their practices, accomplishments and challenges (adaptions are available for folks who need another mode of recording). They will receive monthly responses, in audio letter form, with witness, connectivity and potential readings or resource suggestions. This model invites a collaborative relationship, but also encourages spiritual sovereignty and independence of process.
Each quarter will also include special presentations, and community members will be invited to give a talk or presentation on a topic of their interest or expertise as well in the interest of shared wisdom and building teaching-learning community together.
The Dark Goddess Community Cohort will meet quarterly online, and up to two times live during the course of the year: once at the summer Solstice (northern hemisphere) and in a concluding ceremony at Yule of 2022. While the summer meeting is optional, the final ceremony at Yule is a ceremony, and participants should be prepared to travel** to Portland, Oregon for the weekend ceremony. (**accommodations will be made for those who are physically or financially unable to travel, all live gathering is subject to health considerations and ongoing pandemic monitoring for safety)
The concluding ceremony, designed by the community with personal symbols and elements meaningful to all, marks the end of the rite of passage process. Cohort members are welcomed with their new status and name into a new phase of life, and their letters are returned to them--a cumulative body of written work from an entire year of practice.
The Dark Goddess Community Cohort also functions as a mentor training process, and if the program is successful, all participants will be invited back as mentors to new cohort members in the following year, or to create Dark Goddess rites of passage programs in their local communities.
One of the intentions in this process is to spend as much time offline as possible, interacting with the tangible, the real, the community and restoring both service-based care and interpersonal relationships in our local areas. All participants will be invited into ancestral alignment through a series of challenges that connect us more with the real in our local communities.
The hope is to build circles upon circles of this Dark Goddess work, helping others connect and collaborate as they navigate life's challenging initiations together.
Applications for the cohort are now CLOSED. But you can still join the online version of the Dark Goddess Project as a patron.
This classroom hosts the applications and instruction videos, along with preparation information. The paywall exists to redirect folks to Patreon. Click here to become a patron. Patrons at every level will be able to participate in aspects of the project, and all interested patrons are encouraged to apply.
On becoming a patron you will receive a coupon code to access the application and information at no cost. Program tuition will begin in December, and the cohort will be relocated to a new classroom at that time.
Coven Invisible members will receive all of the Dark Goddess curriculum and online invites through Patreon and in the Coven classroom.
If you would like to apply but can't afford patronage please email [email protected]
By this and every effort may the balance be regained. ALU
Your Instructor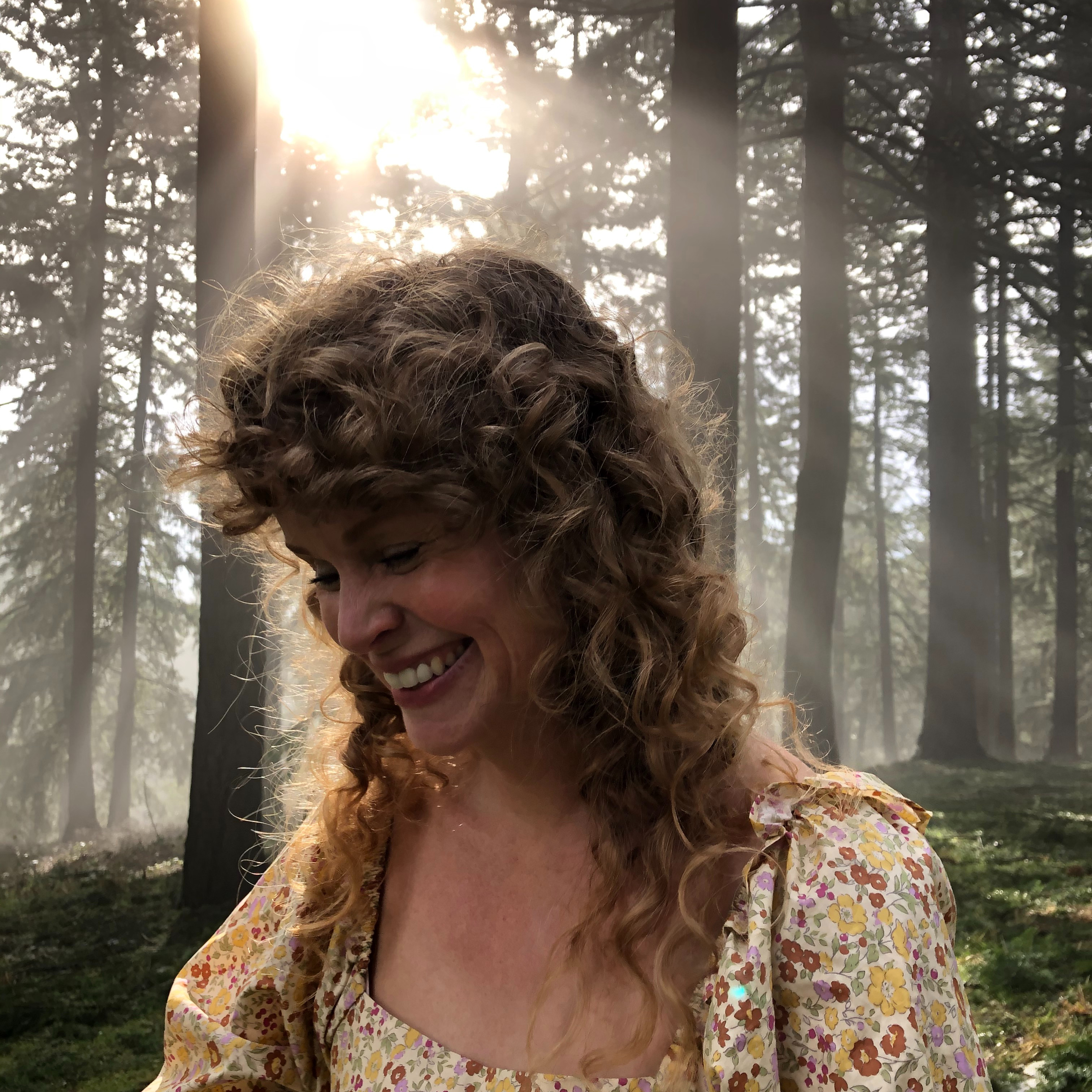 I'm a storyteller, artist and educator transforming a path of chronic illness into initiation, healing and community. My research interests include folk spirituality, illness as a rite of passage, mythology, ritual and the sacred creative. I am the author of The Moon Divas Guidebook: Spirited Self-Care for Women in Transition, The Moon Divas Oracle Book and Card Deck, and Wild Soul Runes: Reawakening the Ancestral Feminine. The Wild Soul School is a space for rooting and sharing the mythic journey, weaving new stories for our lives and work together. For more information visit laravesta.co, or become a patron and help support this work in community: https://www.patreon.com/laraveledavesta
Frequently Asked Questions
When does the course start and finish?
This self-study course begins on enrollment and is available for one calendar year so you can work through it at your own pace. The original course was taught over twelve weeks.
How long do I have access to the course?
Courses are accessible for either one year after the start date, or until a section of the class is taught again, whichever comes first. Community patrons at the Coven Invisible level and up have access to archived course materials indefinitely in the Coven Invisible classroom. Patronage information is available on the course information page.
Do you offer refunds?
All Wild Soul School courses are offered by donation, with multiple options for payment, including non-monetary options and community patronage. All donations support me in working with my disability, which sometimes means my classes are not able to be taught or administrated to typical able-bodied expectations. Because of this unique funding structure and my unique body, I do not offer refunds. Please consider your desire to support and accommodate difference before you purchase a class.
Can I share these course materials with others?
All of the information in this course is protected by copyright and may only be accessed by enrolled students. Please feel free to encourage your friends and family to join you in the journey by enrolling, because downloadable workbook pages, course briefs, videos, meditations and recorded classes are private and sharing course content is a violation of copyright law. I appreciate your integrity in honoring this.