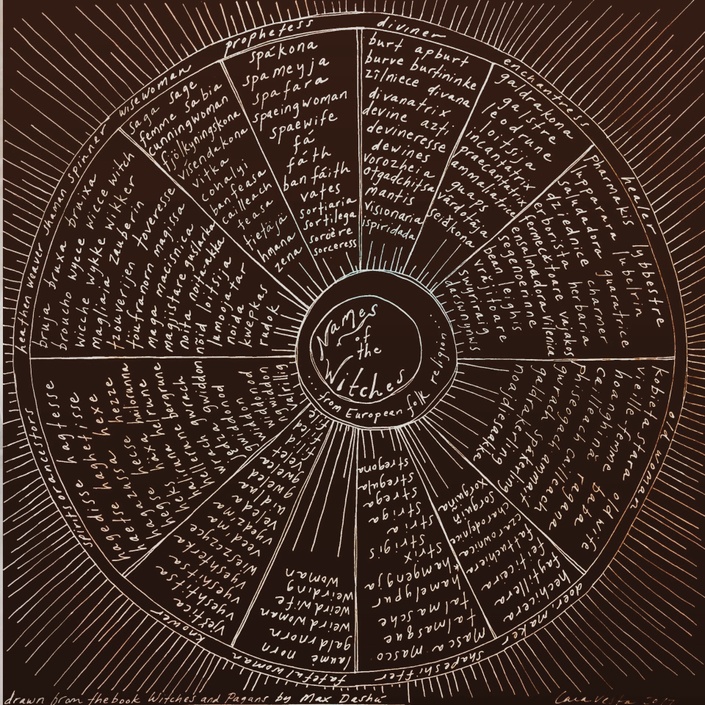 CIRCLE: Healing the Witch Wound
Circle for healing and reclaiming.
The witch wound roots in history.

The witch wound carries a legacy of undeniable violence, hatred, greed.
The witch wound speaks only in duality: right/wrong, good/evil, self/other, rich/poor, divine/not, so it was an easy application onto cultures beyond.
Racism is the witch wound.
Colonialism is the witch wound.
Sexism is the witch wound.
The witch wound is globalization.
The witch wound is earth degradation.
The witch wound is speciesism.
The witch wound is religious superiority.
The witch wound is fear.
It is a wound opened culturally in a psychological sequence, the same temporal arena as land privatization, the advent of capitalism, the creation of racism and the export of these ideologies through colonization. These are all connected. How can we understand the fulcrum, the matrix, the axis apart
::

How do we heal, reweaving threads so long torn? The answers may lie in ancestral memory. In this circle of learning and communal exploration we travel to remember through the clues in story and myth and make visible ways before the wounding. Through experiential, embodied practices, sacred art and story showing, we may discover/re-member our unique pathways to healing and restoration. We must help each other see through eyes absent the lie of "progress," through landscape, through reclaiming a living, animist, collectively diverse worldview. We heal when we live into nonlinearity, community, sovereignty, activism, action, solidarity, regeneration, reparations, and deep listening to the wounds of others. Liberation from dominant culture and its insistence on historical superiority is dependent on addressing the witch wound. We must remember, reweave, live in to the source.

Where does the witch wound live in you? In me it comes up as chronic anxiety, my fear of potency, visibility and waves of disconnected shame. Individualized and claimed, these patterns become imbalance...but addressed, spoken to, acknowledged, contextualized, they become essential to our growth, sovereignty and service.
This circle is a place of seasonal practice, visioned in several waves over the course of a solar year. During the season, which lasts from three to four moons, we meet once per moon online to share resources, create alternatives and weave together. In the weeks between we work through experiential practices, read and respond to writings, and develop mythic rituals to connect us with our deepest ancestral knowing.

This class has been offered annually since 2019. When you register for this class you can access all of our past seasons, including readings, materials, preparations, rituals and circle recordings. Past season topics include:
Past Witch Wound Healing Seasons
The Medieval Penitentials and the Witch Wound

All Oppression is Connected
The Masculine and the Witch Wound
Mental Health, Magic and the Wound
Meeting the Bone Mother: Death, Grief and the Wound
Earth Grief with guest Mary Good
Reflections and Intentions
Fear of Persecution/Paying Ancestral Debts
Feast of the Divine Mother of Herbs/Feast of the Three Sisters
2021 Healing Seasons: A Year of Devotion
This year's Witch Wound Healing will center around two devotional practices, mirroring the traditions of the Dísablótand Eleusinian Mysteries in the spring and autumn. The intention behind these practices, with their opportunities for community ritual, support and gathering, is to deepen into our purpose and path while restoring connection to the earth, our ancestors and each other.
This is a different model from past years, but with the difficulty of 2020 and the collective fatigue, employing practices of nourishment felt like the priority.
March 2021: The Feast of the Dísir: A Devotional Practice for Honoring the Ancestral Feminine
August 2021: The Feast of the Three Sisters: A 30 Day Lunar Journey
Long ago in the north a Goddess was burned in the first war of the world. She was Gullveig, and through her transformation, burned three times, she lived, becoming Hei∂, who offers magic with a playful intent and is beloved of those who are ill. Here in her seed story is a way for us to heal: thrice burned, and yet she lived. Through adversity we can transform, anneal. Burn bright.
:

This Wild Soul School class is community supported. The class meets irregularly in three moon seasons, with all archived seasons available in the classroom. It has a suggested donation of $100. All donations support the work of Healing the Witch Wound and the Wild Soul School, and there are no financial barriers to access thanks to the generous support provided by my Patreon and Fractured Atlas communities.
If you wish to join the community in supporting the creative effort and energy of the class, you can make a one-time donation via PayPal, Venmo or Fractured Atlas (links below) or making a recurring donation by becoming a patron of this work on Patreon and be a part of the greater Wild Soul School story:
Venmo: @LaraVesta
Fractured Atlas (tax deductible donations via my fiscal sponsor): https://fundraising.fracturedatlas.org/sacred-art-...
Non-monetary donations and trades are also welcome! Please email me at
[email protected]
to chat about non-monetary contributions.
Whatever you choose, please know your contribution helps me to work sustainably with the cycles of my disability, supporting embodied difference.
Also, because of my disability, class times and dates sometimes need to be revised, extended or rescheduled. This necessary flexibility makes my work possible. Because of this I cannot offer refunds. Your donation is a gift, the classes are a gift, and by this exchange we agree to reciprocity without expectation. All gifts help support me in creating and reweaving new visions for living, including one where I can continue to offer this work while living in alignment with my body's disability and healing.
With love--
Lara
Your Instructor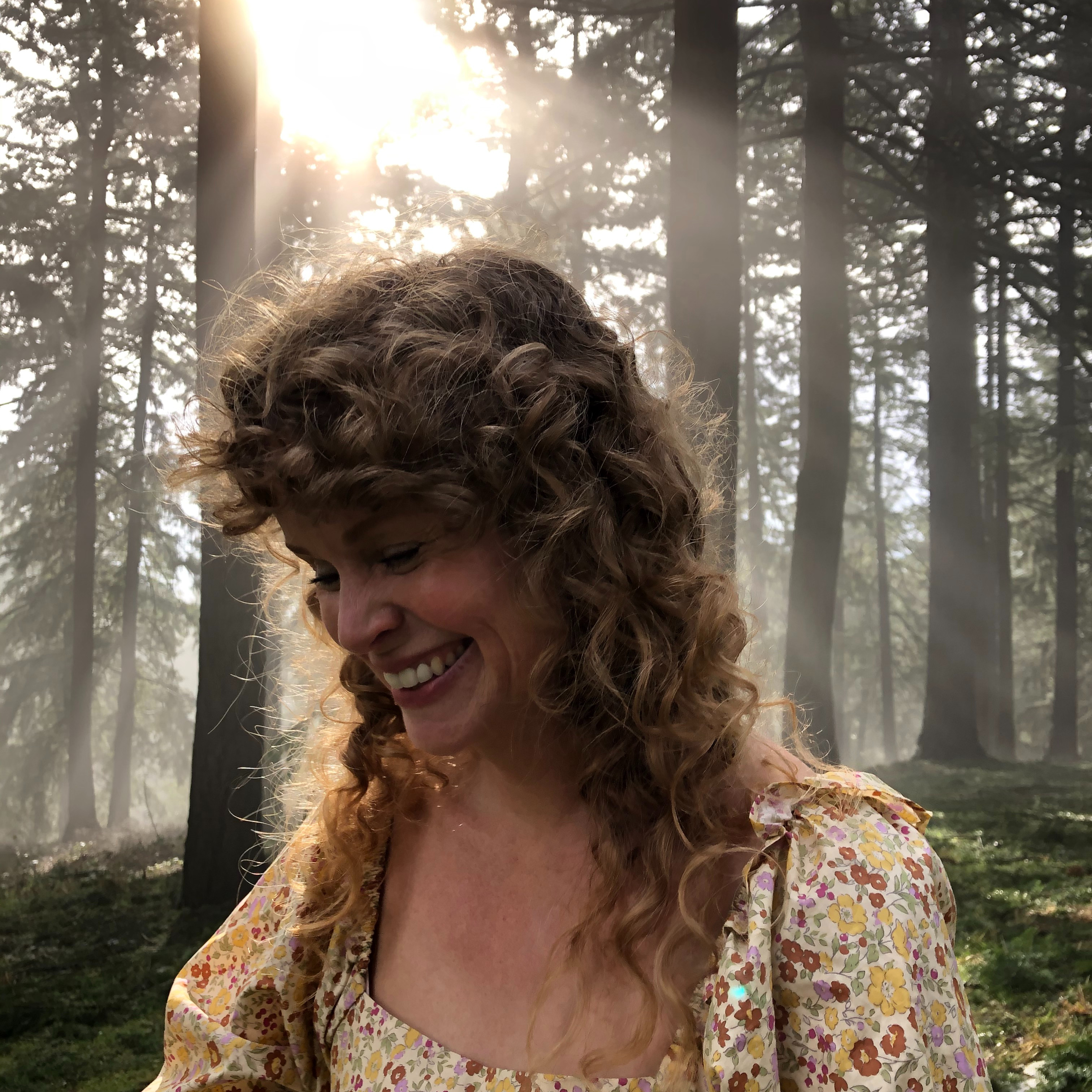 I'm a storyteller, artist and educator transforming a path of chronic illness into initiation, healing and community. My research interests include folk spirituality, illness as a rite of passage, mythology, ritual and the sacred creative. I am the author of The Moon Divas Guidebook: Spirited Self-Care for Women in Transition, The Moon Divas Oracle Book and Card Deck, and Wild Soul Runes: Reawakening the Ancestral Feminine. The Wild Soul School is a space for rooting and sharing the mythic journey, weaving new stories for our lives and work together. For more information visit laravesta.co, or become a patron and help support this work in community: https://www.patreon.com/laraveledavesta
Course Curriculum
Dark Moon January 2019
Available in days
days after you enroll
Frequently Asked Questions
When does the course start and finish?
All Wild Soul School classes are nonlinear and may be joined at any time--even those with live experiences may adapt to your unique rhythm. Access to course materials is available indefinitely, so students may work at their own pace, leaving and returning as the work calls them. Witch Wound Healing Seasons with live experiences are scheduled annually, with the next class expected in Summer 2021.
Do you offer refunds?
All Wild Soul School courses are offered by donation, with multiple options for payment, including non-monetary options and community patronage. All donations support me in working with my disability, which sometimes means my classes are not able to be taught or administrated to typical able-bodied expectations. Because of this unique funding structure and my unique body, I do not offer refunds. Please consider your desire to support and accommodate difference before you purchase a class.
Is this class free? Why should I donate?
By becoming community supported and removing financial barriers to access the Wild Soul School is envisioning a world of spiritual sovereignty and mutual support. Reciprocity and exchange are part of an ancestral code, and by deepening our relationship with the work we recognize the value in making offerings for what we receive. We all have something we can give in community, and the by donation model allows for these contributions to be personal and creative. If you can monetarily donate in any amount, please do. Your donations support the work of difference and help create a sustainable community for others on the path. If you can't monetarily donate consider what you can offer in trade. This energetic exchange is mutually supportive and fulfills one of the Wild Soul School blessings by working toward balance in the wyrd. (By this and every effort may the balance be regained. ALU.) For more information on our funding model each class has a Community Supported video as part of its orientation, and you are invited to explore this and ways in which you can be a part.